Are you looking to boost your Instagram engagement and increase your follower count? With over 1 billion monthly active users, Instagram has become a powerful platform for individuals and businesses to showcase their content and connect with their target audience. However, with the increasing competition, it's important to implement effective strategies to stand out and engage with your followers. In this article, we will share 10 proven hacks that can help you increase your Instagram engagement overnight.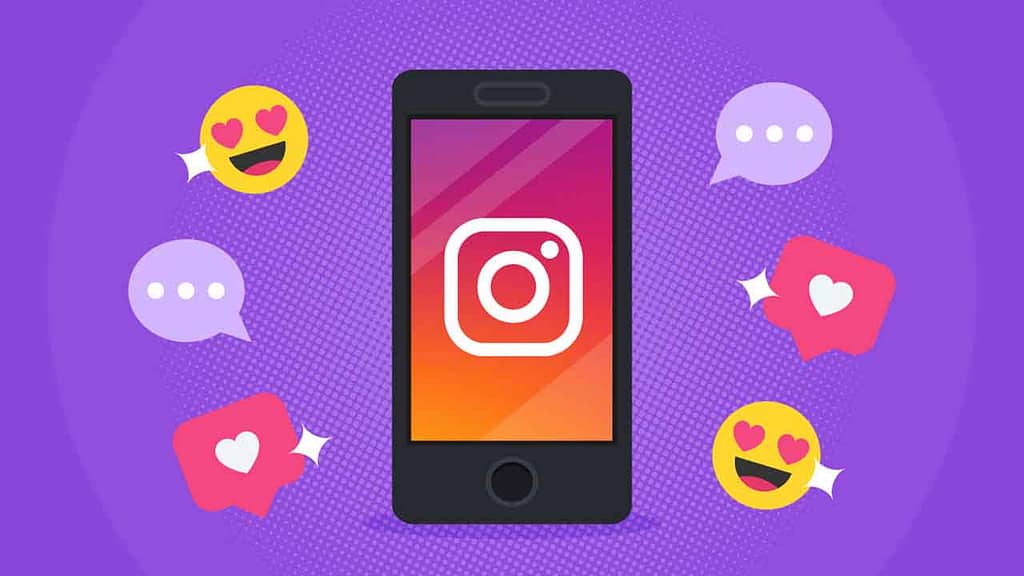 1. Understanding the Importance of Instagram Engagement
Instagram engagement refers to the level of interaction and activity generated by your content, such as likes, comments, shares, and saves. A high engagement rate indicates that your content resonates with your audience, and it also signals to the Instagram algorithm that your posts are valuable, leading to increased visibility and reach.
2. Creating High-Quality and Eye-Catching Content
To increase your Instagram engagement, focus on creating visually appealing and high-quality content. Use high-resolution images, compelling visuals, and well-designed graphics that capture the attention of your audience. Remember to maintain a consistent aesthetic and theme that aligns with your brand or personal style.
3. Utilizing Relevant and Trending Hashtags
Hashtags are a powerful tool to expand your reach and increase your Instagram engagement. Research and use relevant hashtags that are popular within your niche or industry. Additionally, keep an eye on trending hashtags and incorporate them into your posts when relevant. This will help you attract new followers and increase your visibility.
Also Read- 10 Easy Ways to Turn Your Instagram Reels into a Money
4. Engaging with Your Audience through Captions
Captions play a crucial role in engaging your audience and encouraging them to interact with your content. Write compelling captions that tell a story, ask questions, or provide valuable insights. Encourage your followers to comment, tag their friends, or share their opinions. Engaging captions create a conversation and boost your engagement.
5. Leveraging the Power of Instagram Stories
Instagram Stories provide a unique opportunity to engage with your audience in a more casual and interactive way. Use features like polls, quizzes, and question stickers to encourage your followers to participate. This not only increases engagement but also helps you gather valuable feedback and insights from your audience.
6. Collaborating with Influencers and Partners
Collaborating with influencers and partners who have a similar target audience can significantly boost your Instagram engagement. Partner with influencers for shoutouts, takeovers, or joint content creation. This exposes your brand to a new audience and can lead to increased engagement and follower growth.
7. Hosting Exciting Contests and Giveaways
Contests and giveaways are a great way to incentivize engagement and attract new followers. Create exciting and relevant giveaways that require participants to engage with your content, such as liking, commenting, or sharing. This not only increases your engagement but also creates a sense of excitement and rewards your loyal followers.
Also Read- Meta Verified: How to Get Verified on Instagram and Facebook in India
8. Consistently Posting at Optimal Times
Posting consistently is important to maintain engagement and stay on top of your followers' feeds. Identify the optimal times when your audience is most active and schedule your posts accordingly. Tools like Instagram Insights can provide valuable data on your audience's online behavior, helping you determine the best posting times.
9. Engaging with Other Instagrammers and Influencers
Engagement is a two-way street. Take the time to engage with other Instagrammers and influencers within your niche. Like and comment on their posts, respond to comments on your own posts, and participate in relevant conversations. This builds a sense of community and reciprocity, leading to increased engagement and visibility.
10. Analyzing and Optimizing Your Performance
Regularly analyze your Instagram performance using built-in analytics or third-party tools. Identify the types of content that generate the highest engagement and replicate their success. Experiment with different strategies, monitor the results, and make data-driven decisions to optimize your Instagram engagement.
Conclusion
Increasing your Instagram engagement overnight requires a combination of strategic planning, compelling content, and consistent engagement. Implement these 10 proven hacks to boost your Instagram engagement and watch your follower count grow. Remember to adapt and evolve your strategies based on the ever-changing Instagram landscape to stay ahead of the competition.
FAQs (Frequently Asked Questions)
1. How long does it take to see an increase in Instagram engagement?
The time it takes to see an increase in Instagram engagement can vary based on various factors, including your current following, the quality of your content, and the consistency of your engagement efforts. With effective strategies, you can start noticing improvements in a matter of weeks.
2. Can using too many hashtags hurt my Instagram engagement?
While hashtags are essential for increasing visibility, using too many irrelevant hashtags or cramming them into your captions can appear spammy and may negatively impact your engagement. It's important to strike a balance and use hashtags that are relevant to your content and target audience.
3. How often should I post on Instagram to maintain engagement?
Consistency is key when it comes to Instagram posting. Aim to post at least three to five times a week to maintain engagement with your audience. However, focus on quality over quantity and ensure that each post provides value to your followers.
4. Are Instagram Stories effective in increasing engagement?
Yes, Instagram Stories are highly effective in increasing engagement. With interactive features like polls, quizzes, and question stickers, you can encourage your audience to actively participate and engage with your content. Stories also create a sense of urgency and exclusivity, driving higher engagement rates.
5. What are some effective ways to analyze Instagram performance?
There are several tools available to analyze your Instagram performance, such as Instagram Insights, Iconosquare, and Sprout Social. These tools provide valuable data on engagement metrics, follower growth, and content performance, allowing you to identify trends and make informed decisions to optimize your strategy.