How to Make Your Home a Smart Home with Alexa : In today's fast-paced world, technology has transformed the way we live. One of the significant advancements is the introduction of smart home devices that offer convenience, security, and efficiency. Among the popular smart home assistants, Alexa, developed by Amazon, stands out for its wide range of features and capabilities. In this article, we will explore how you can make your home a smart home with Alexa, transforming your living space into a futuristic and intelligent abode.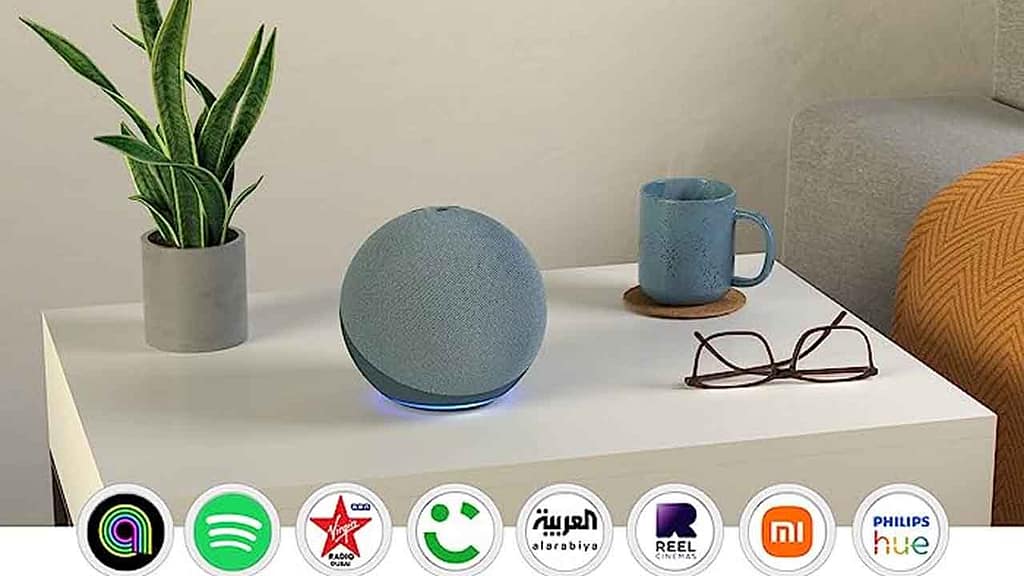 Table of Contents
Introduction to Smart Homes
What is Alexa?
Setting Up Alexa
Voice Commands and Skills
Smart Lighting Control
Home Security Integration
Entertainment and Multimedia
Smart Thermostats and Climate Control
Smart Appliances and Kitchen Gadgets
Smart Home Hubs and Automation
Voice-Controlled Shopping and Ordering
Privacy and Security Concerns
Smart Home Compatibility
Troubleshooting Tips
Conclusion
FAQs (Frequently Asked Questions)
1. Introduction to Smart Homes
In this digital age, the concept of a smart home has gained significant popularity. A smart home refers to a living space equipped with connected devices and appliances that can be controlled and automated through a central system. These devices offer enhanced convenience, energy efficiency, and security.
2. What is Alexa?
Alexa is a voice-controlled virtual assistant developed by Amazon. It powers various Amazon Echo devices and acts as the brain of your smart home. Alexa utilizes natural language processing and artificial intelligence to understand and respond to voice commands, allowing you to control your smart home devices effortlessly.
3. Setting Up Alexa
To make your home a smart home with Alexa, you need to set up an Amazon Echo device. Begin by connecting the device to a power source and following the on-screen instructions to connect it to your Wi-Fi network. Once the setup is complete, you can start using Alexa.
4. Voice Commands and Skills
Alexa is known for its vast library of voice commands and skills. Voice commands are specific instructions you can give to Alexa to control your smart home devices. Skills, on the other hand, are like applications that add additional capabilities to Alexa. You can enable skills for tasks such as ordering food, requesting a ride, or playing games.
5. Smart Lighting Control
One of the most popular features of a smart home is the ability to control lighting with Alexa. By connecting compatible smart bulbs or smart switches, you can use voice commands to turn lights on or off, adjust brightness levels, or even change the color of the lights.
6. Home Security Integration
With Alexa, you can enhance the security of your home. Integrating smart security devices like cameras, door locks, and motion sensors allows you to monitor your home remotely and receive real-time notifications. You can also use voice commands to check the status of your security devices and arm or disarm your security system.
7. Entertainment and Multimedia
Alexa can turn your home into an entertainment hub. By connecting compatible devices, you can use voice commands to play music, stream your favorite TV shows and movies, and even control the volume and playback options. Alexa also integrates with popular streaming services, giving you access to a wide range of content.
8. Smart Thermostats and Climate Control
Controlling the temperature of your home becomes effortless with Alexa. By connecting a compatible smart thermostat, you can use voice commands to adjust
Introducing the Nothing Phone 2: First Look, Specs & Price in India
FAQ
1. Can I use Alexa with any smart home devices?
Yes, Alexa is compatible with a wide range of smart home devices from various manufacturers. You can check the compatibility of your devices with Alexa on the manufacturer's website or in the Alexa app.
2. How secure is Alexa in terms of privacy?
Amazon takes privacy and security seriously. Alexa is designed to only listen for the wake word ("Alexa" by default) and process commands thereafter. You can also review and delete your voice recordings in the Alexa app or through your Amazon account.
3. Can I control multiple rooms in my house with Alexa?
Yes, Alexa can control smart devices in multiple rooms. You can group devices together and assign them to specific rooms, making it convenient to control different parts of your home with voice commands.
4. Can Alexa interact with other smart home ecosystems?
Yes, Alexa has built-in integrations with various smart home ecosystems such as Philips Hue, Nest, and Samsung SmartThings. This allows you to control devices from different manufacturers using a single voice assistant.
5. Can Alexa help with energy efficiency in my home?
Absolutely! By integrating Alexa with smart thermostats and energy monitoring devices, you can easily control and optimize energy usage in your home. Alexa can adjust thermostats, turn off lights when not in use, and provide energy usage insights.
Remember, as technology evolves, new features and capabilities may become available. Stay updated with the latest information from Amazon and the manufacturers of your smart home devices to make the most of your smart home experience with Alexa.