Mobile devices have become an integral part of our lives, serving as our constant companions in this digital era. However, these devices are not immune to technical glitches or accidental damage. When faced with a malfunctioning or damaged mobile phone, the last thing anyone wants is the inconvenience of visiting a repair shop and waiting in long queues. This is where Mobidoor's doorstep mobile repair services come to the rescue, providing a convenient and hassle-free solution for your device-related woes.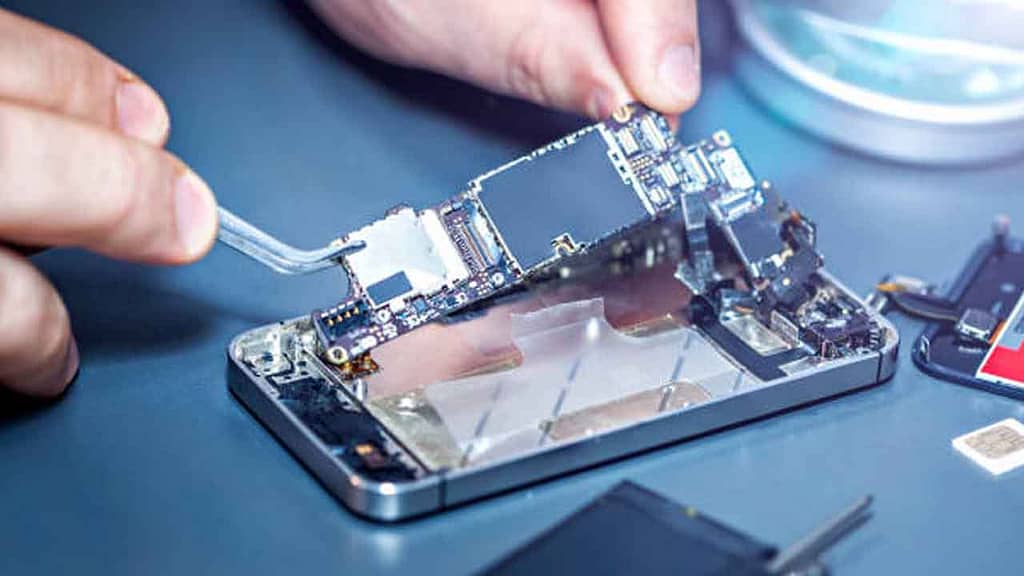 Introduction
Welcome to Mobidoor, your trusted partner for doorstep mobile repair services. We understand the importance of your mobile phone and the inconvenience caused when it faces issues. With our convenient and hassle-free solutions, we aim to provide quick and efficient repairs for your devices right at your doorstep.
What is Doorstep Mobile Repair?
Doorstep mobile repair is a service that brings the repair shop experience to your location. Instead of taking your device to a physical store, a qualified technician from MobiDoor will come to your home, office, or any preferred location to diagnose and repair your mobile phone. This service eliminates the need for you to travel, wait in long queues, or be without your phone for an extended period.
Advantages of Doorstep Mobile Repair
1. Convenience
With Mobidoor's doorstep mobile repair, you no longer have to disrupt your schedule to visit a repair shop. Our technicians will come to your location at a time that suits you best, saving you time and effort.
2. Time-Saving
By opting for doorstep mobile repair, you can save valuable time that would otherwise be spent commuting to a repair shop and waiting for your turn. Our technicians prioritize prompt service, ensuring minimal downtime for your device.
3. Expert Technicians
Mobidoor takes pride in its team of skilled and certified technicians. Our experts have extensive knowledge and experience in repairing a wide range of mobile devices, including smartphones and tablets. You can trust us to handle your device with care and expertise.
4. Transparency and Trust
We believe in building long-term relationships with our customers. With Mobidoor, you can expect complete transparency throughout the repair process. Our technicians will explain the issue with your device and the required repairs, providing you with a clear understanding of the work being done.
5. Cost-Effective
Doorstep mobile repair services are often more cost-effective compared to traditional repair shops. With Mobidoor, you save on transportation costs and avoid additional expenses that may arise while waiting at a repair store. We offer competitive pricing without compromising on the quality of our service.
How Does Doorstep Mobile Repair Work?
Using Mobidoor's doorstep mobile repair service is simple and straightforward. Here's how it works:
Visit our website or download our mobile app.
Select the device you need to repair and provide details about the issue.
Choose a preferred date, time, and location for the repair.
Our technician will arrive at your specified location and diagnose the problem.
Upon your approval, the technician will proceed with the repair using high-quality parts.
Once the repair is complete, you can test your device and make the payment.
Common Mobile Device Issues
Mobile devices can encounter various issues that require professional repair. Some common problems include:
1. Screen Damage
Cracked or shattered screens are a common occurrence. Our technicians can replace damaged screens with precision, restoring your device's functionality and aesthetics.
2. Battery Replacement
If your mobile phone's battery drains quickly or fails to hold a charge, it may need a battery replacement. Mobidoor offers reliable battery replacement services for various device models.
3. Software Issues
Software glitches, freezing, or slow performance can significantly impact your mobile experience. Our technicians are well-versed in diagnosing and resolving software-related issues to ensure optimal performance.
4. Water Damage
Accidental exposure to water can cause severe damage to your mobile device. Mobidoor provides expert water damage repair, minimizing the chances of permanent data loss and restoring your device to working condition.
5. Speaker or Microphone Problems
If you are experiencing issues with your device's speaker or microphone, our technicians can diagnose and repair the problem, allowing you to communicate effectively.
Choosing the Right Doorstep Mobile Repair Service
When selecting a doorstep mobile repair service, consider the following factors:
1. Reputation and Reviews
Look for service providers with a good reputation and positive customer reviews. This ensures that you are entrusting your device to a reliable and trustworthy service.
2. Service Coverage
Check if the repair service covers your specific device model and the type of repairs you require. It's essential to choose a provider that offers comprehensive service coverage.
3. Warranty and Guarantee
Ensure that the repair service provides a warranty on the repaired parts and workmanship. A warranty gives you peace of mind and protects your investment.
4. Pricing and Cost
Compare the pricing of different repair services and choose one that offers competitive rates without compromising quality. Transparent pricing with no hidden costs is crucial.
5. Turnaround Time
Consider the turnaround time offered by the repair service. Look for providers that prioritize quick and efficient repairs, minimizing the time you are without your device.
Safety and Security Considerations
At Mobidoor, we prioritize the safety and security of your personal data and devices. Here's what we do to ensure a secure repair experience:
1. Data Privacy
We understand the importance of your personal data and ensure strict confidentiality. Our technicians adhere to privacy protocols and take necessary measures to protect your data during the repair process.
2. Background Checks
All our technicians undergo thorough background checks to ensure trustworthiness and professionalism. You can have peace of mind knowing that only qualified experts will handle your device.
Conclusion
Mobidoor's doorstep mobile repair services offer a convenient and hassle-free solution for your device-related issues. With our expert technicians, transparent approach, and cost-effective services, we aim to provide top-notch repairs while saving you time and effort. Choose Mobidoor for reliable and efficient mobile repair right at your doorstep.
FAQs
Q: How long does a doorstep mobile repair typically take? A: The repair duration depends on the complexity of the issue. Our technicians strive to complete repairs within a short timeframe, ensuring minimal disruption to your daily routine.
Q: Is it safe to provide my device for doorstep repair? A: Absolutely. Our technicians undergo background checks, and we prioritize the safety and privacy of your device and data.
Q: What if I am not satisfied with the repair service? A: We strive for customer satisfaction. If you have any concerns or issues, please reach out to our customer support team, and we will address them promptly.
Q: Do you provide a warranty on repaired devices? A: Yes, we offer a warranty on the parts and workmanship of the repairs. Please refer to our warranty policy for more details.
Q: Can you repair devices other than smartphones? A: Yes, we provide repair services for various mobile devices, including tablets, smartwatches, and other gadgets. Please check our website or contact us for more information.