To use the DiskDigger app, follow these steps:
1. Install the App:
Go to the MobiDoor.in or the official DiskDigger website.
Search for "DiskDigger" in the search bar.
Tap on the DiskDigger app and click on "Install" to download and install it on your Android device.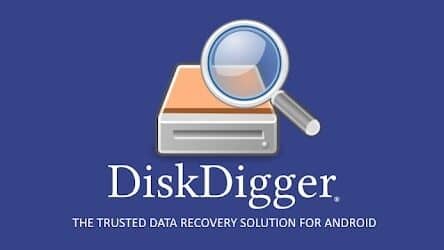 2. Launch the App:
Once the installation is complete, open the DiskDigger app from your app drawer.
3. Choose the Storage Medium:
DiskDigger will display a list of available storage options on your device, such as internal storage, SD card, or external USB drives.
Select the storage medium from which you want to recover the lost data.
4. Select the File Types to Recover:
DiskDigger allows you to choose the specific file types you want to recover. You can select options such as photos, videos, documents, or all file types. This helps in narrowing down the scan and saving time.
5. Scan for Lost Data:
Once you've selected the storage medium and file types, tap on the "Start Basic Scan" or "Start Full Scan" option, depending on your preference.
The app will initiate a scan of the selected storage medium, searching for deleted or lost files.
6. Preview and Recover Files:
After the scan is complete, DiskDigger will display a list of recoverable files.
You can preview the files individually to ensure they are the ones you want to recover.
Select the files you wish to recover by checking the box next to them.
7. Choose the Recovery Location:
DiskDigger provides options for recovering the files. You can either save them directly to your device's internal storage or choose an external storage location, such as an SD card or USB drive.
8. Start the Recovery Process:
Once you've selected the recovery location, click on the "Recover" button to initiate the file recovery process.
DiskDigger will restore the selected files to the specified location.
Note: It's important to note that the success of data recovery depends on various factors, such as the time elapsed since the data was deleted and the extent of file fragmentation. It is recommended to use DiskDigger as soon as possible after data loss occurs for better chances of recovery.
In conclusion, DiskDigger is a user-friendly app that simplifies the process of recovering lost data. By following these steps, you can effectively use the DiskDigger app to retrieve your valuable files and documents.